Have you got the perfect cure for a hangover? Do you know which Fresh flapjack deserves the glory of being best on campus? Have you got a passion you're desperate to share? 
Stop thinking and start writing about it! In print and online, Bath Time is here to create conversation on campus and and we want you to join our team.
We've broken stories on the University's controversial fines for perpetrators of sexual violence, revealed that freshers were forced to stay in the YMCA and the lack of social inclusion on campus. From uncovering an SU disciplinary email about serious misconduct in sport to writing an open letter to management, we aren't afraid to push for change on our campus.
But we're not just about breaking news stories. You might fondly remember us for our yearly tradition of sharing Freshers' Week gossip in our daily newsletters (also known as Minty Fresh to the uni veterans out there). Bath Time provides a platform to rant about fast fashion, share the best pubs in town and review food or local gigs! We're keen for writers to report on the latest University sporting events too, promoting all things blue and gold! We work tirelessly to bring our community together and we recently created isolation salvation content to reach out to our readers.
We're also looking for students with a passion for:
Design, helping us to produce eye-catching covers and content
Photography, direct our cover story shoots and capture student life
Artwork, bring a story to life through your drawings and creativity
Social media, helping us to reach our audience in innovative ways
As a member, you will have access to cameras, the latest software and computers to help you create your story (BONUS: you won't have to hunt for a seat in the library)!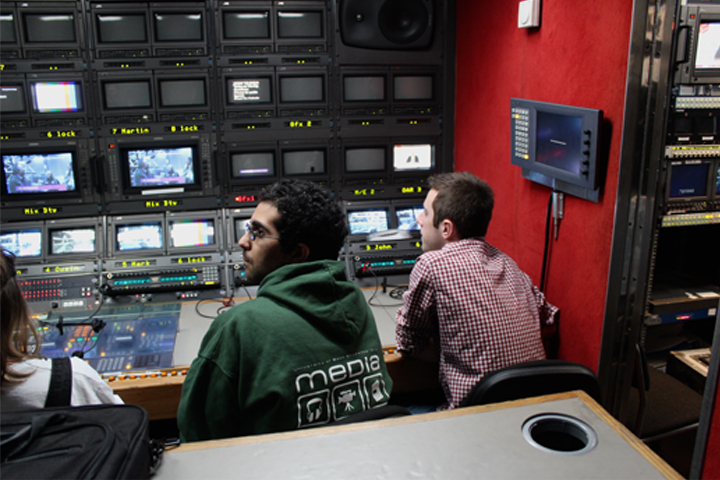 Student media at Bath isn't just limited to pens and paper. If you're interested in video editing, presenting events or directing, Campus TV is your calling! If you like the sound of your own voice, University Radio Bath (URB) could be the one for you. There's plenty of opportunities to design, produce and present your own talk show or podcast! Working for student media is not exclusively for budding journalists; it's no secret that graduate jobs are looking for good written and verbal communication skills. Student media offers you a creative outlet to develop and demonstrate these skills. 
Don't delay, join Bath Time today! If you've got any questions visit our dedicated facebook page or drop a message to our editor at
su-bathtime-editor@bath.ac.uk